Computer Room
Ernst-Lohmeyer-Platz 3, Room 1.12
Closure
Due to the current Covid-19 pandemic, the computer room shall remain closed until further notice.
Help
During the computer room's opening hours, our student assistants are available for consultations on language learning and technical questions.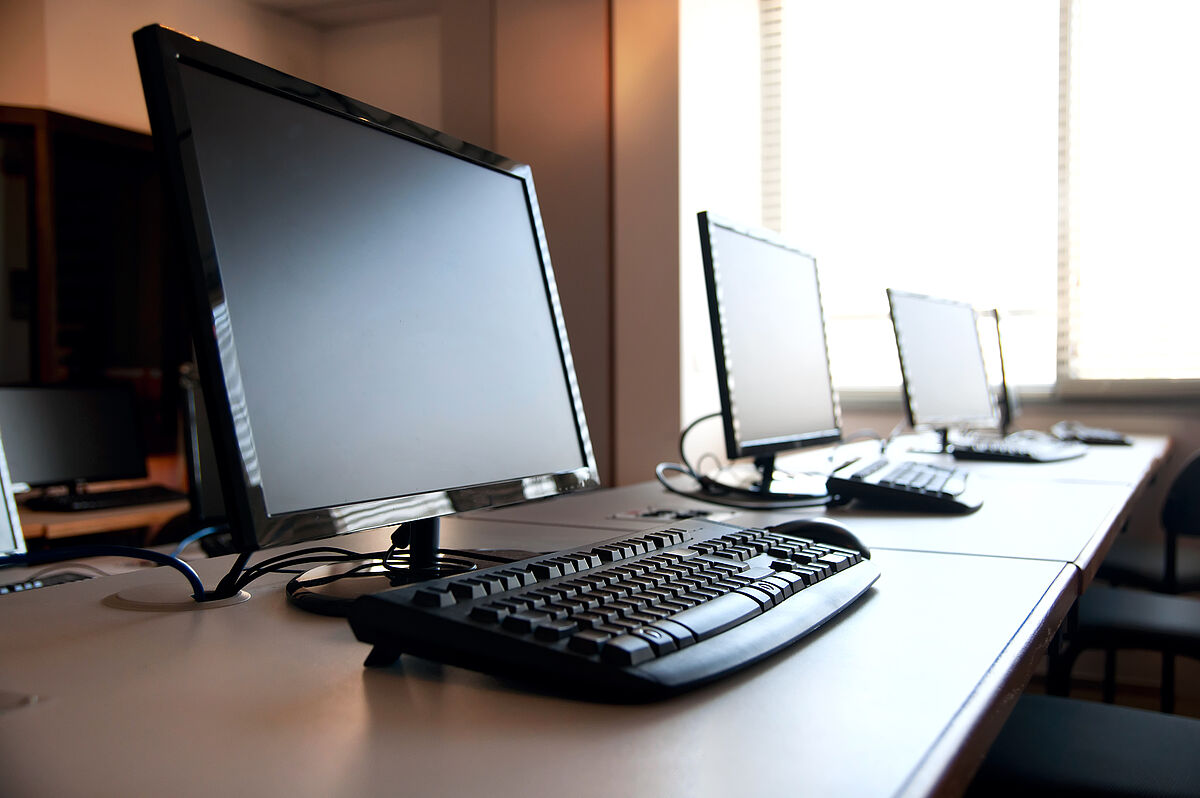 ---
Network operating system
MS Win 2003 Server
PC operating system
MS WIN 7
Hardware
Scanner (LC: A4, A3, slide, document scanner A4; LL 2 only A4)
Tape recorder
Video- and MiniDV-Recorder
Projector
Webcam and headset at all workstations
Laser printer (b/w, A4)
Colour laser printer (A4 and A3)
Plotter (roll 90 cm wide - A0)
Application software
ADOBE Photoshop CS 5
ADOBE Indesign CS 5
ADOBE Illustrator CS 5
ADOBE Acrobat 8
Video editing:
ADOBE Premiere Pro 3
TMpeg
Video Capture
Ulead Movie Factory
Sound editing: Steinberg Wave Lab, Audacity
MS Office 2007 (Excel, Word, PowerPoint)
Openoffice
Language software
In our computer room, you will find programmes for editing multimedia, i.e. for digital photo, sound and video editing, as well as an extensive range of language learning software for English, French, Italian, Polish, Swedish and Spanish.
List of installed language programmes at the computer room [de]